We are certified Clean Green!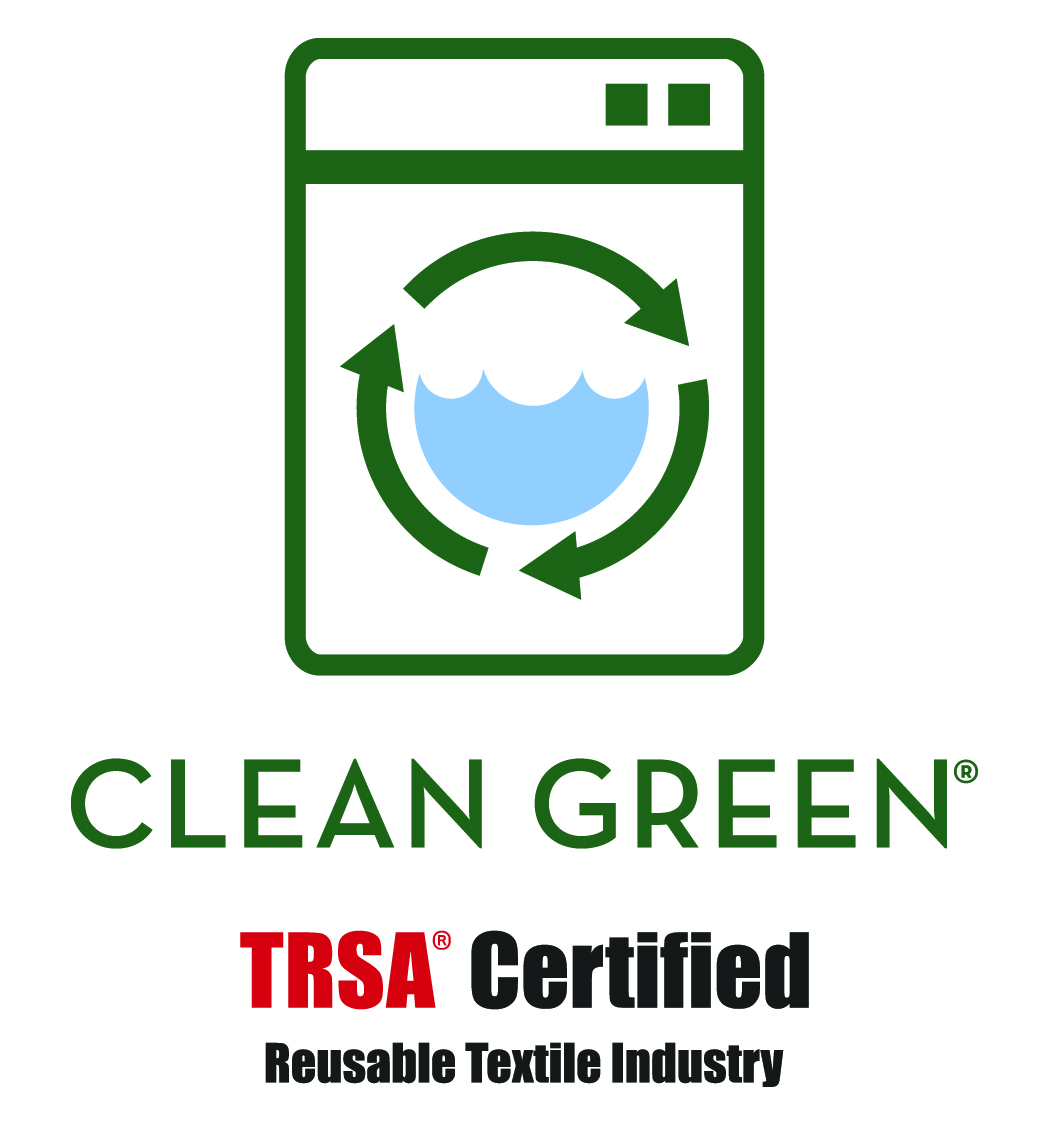 In 2021, all of our processing facilities were certified Clean Green by TRSA. This certification confirms our efforts to conserve natural resources like water and energy and minimize environmental impacts. Operating "green" just makes sense. Our green initiatives not only help Crown be good corporate citizens but also saves money year after year. A few of these include:
Water & Natural Gas Conservation
Through the installation of our custom continuous batch washing systems, we use significantly less steam to heat and less water overall. Our usage averages .94 gallons of water per pound, a 63% savings over the industry standard. Crown processes over 2 million pounds of linen a year, so by leaving 2.3 gallons of water per clean pound, we protect a significant amount of water annually.
Crown also utilizes a reclaimer system. The water that is discharged from the washers is pumped through a heat exchanger that transfers its energy to the incoming fresh water. The wastewater is 125 degrees. This is heat energy that would normally go down the drain, saving not only water but natural gas expenses - approximately 1,891,512 cubic feet annually per processing facility.

Fleet Route Efficiency
With the ever-rising cost of fuel and a fleet of over 180 trucks, our logistic team constantly evaluates our route scheduling to ensure that we maximize each truck's capacity and minimize the miles traveled.

Recycling of Plastic Bags
Plastic bags are necessary when dealing with healthcare linen. At our Columbia, MS facility we installed a "Plastic Eater." Placed in our soil sorting area, this vacuum system takes blue soiled linen bags or other plastic bags as our production workers open the bags and place them in a bailing system for easy recycling. This process also conserves staff time, as lengthy cleanup of bags on the plant floor is no longer needed.

Equipment Maintenance
Equipment must be properly maintained by using a formal, goal-orientated preventive maintenance schedule to continue operating as it was designed. Crown employs equipment maintenance staff at each of our facilities who are trained in the best practices specified by the manufacture and industry standards.