Disposable gowns may not meet basic safety standards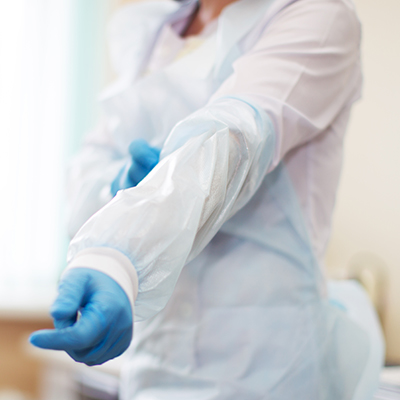 According to a recent study released by the independent non-profit organization ECRI, over half of the disposable isolation gowns tested from non-traditional or international sources did not meet protection standards. After reviewing 34 distinct models of disposable gowns, ECRI found that 52 percent of gowns with unstated levels of protection failed to meet AAMI's lowest level of protection. Of the gowns that did advertise AAMI-level protection, only 50% meet the guidelines for liquid barrier performance. Click here to download the ERCI report.
What can healthcare systems do to protect their workers from exposure to bloodborne or other pathogens when supply chains are still taxed for isolation gowns and other PPE? One solution is to make the switch to laundered isolations gowns offered by Crown. We offer only products manufactured in the United States and our facilities are dually certified by both TRSA and HLAC to meet AORN, ANSI/AAMI, OSHA, Medicare/Medicaid and OSHA regulations for laundry detergents, water temperatures, bleach rinse and maintenance of equipment. And while disposables may have a reputation for being easier to use, laundered isolation gowns have both an environmental and cost advantage. Read more about Crown's PPE here. To learn more about Crown's Infection Prevention, click here.