Thank you for your business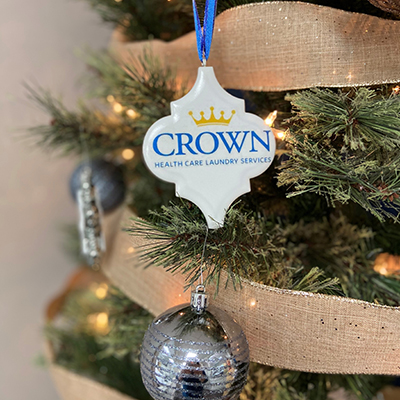 As an organization that prides itself on being more than a linen provider, we are honored to help our customers focus on what matters most – taking care of patients. We are especially grateful for your support and the opportunity to be your healthcare partner in 2020.
From a record-breaking hurricane season to COVID-19, we have all had to meet the challenges of the year. I cannot say enough just how proud myself and the entire Crown management team is of our staff and how they continue to be responsive and flexible problem-solvers to assure our customers don't miss a beat with their linen needs.
Internally, we hired nurses for staff health checks, stepped up cleaning and constructed social distancing barriers at workstations. With our seven processing facilities, we were able to support a location when manpower was low, so orders did not miss a beat.
I am proudest of how we accommodated our customers critical needs. A few ways included:
Using Crown to transport ventilators between facilities where they were needed most for a healthcare system with multiple locations.
Immediately responding to a request to expand the use of anti-microbial linens from one hospital to eight locations, an additional 120,000 pounds of new linen processed in only 72 hours.
Quickly creating break in shifts to launder special needs like COG reusable facemasks.
Many, many special deliveries to customers with higher than usual orders.
While I imagine we will all be glad to see 2020 in our rearview mirror, we have valued the opportunity to grow and meet the challenges of the year with our customers. We truly appreciate your business and look forward to serving you in 2021. The opportunity to partner with you has truly been our pleasure.
Don Haferkamp
President & CEO